Bin Scales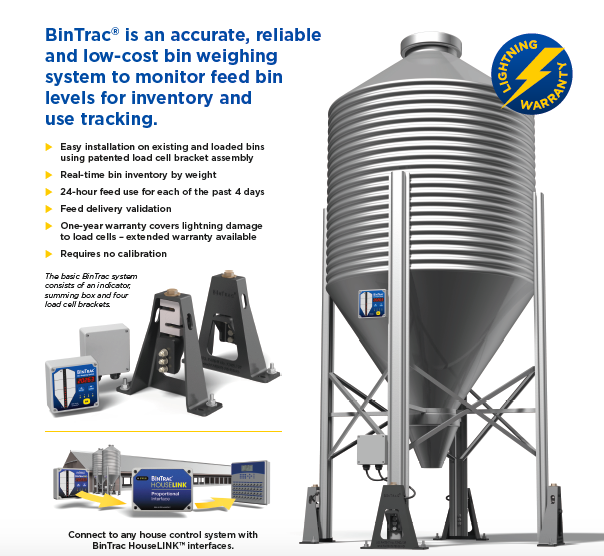 1.       Patented bracketing allows retrofitting to existing bins without the need for cranes or heavy equipment, bracket design doubles as a jack.
2.       Exclusive System design to have the ultimate protection against lightning damage, virtually ELIMINATES lightning damage to load cells as seen by typical standard scales that are used under bins.  Additional extended lightning warranty is available.
3.       Web-based and PC remote data collection (BinLink) available. Login into www.bintrac.com as Guest/Guest to check out the Feed System Manager and view several actual remote sites.